Jan Palach
By Tracy A. Burns
The winter of 1968-69 in Czechoslovakia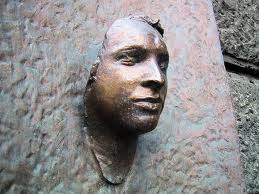 Czechoslovakia's winter of 1968-1969 was cold and harsh. Soviet tanks had crushed the 1968 Prague Spring with its liberal reforms on August 21 of that year, and the rigid Communist policy of normalization had set in. Czechoslovakia had become a federalized state on January 1, moving the Czechs and Slovaks farther apart politically. Trade unions were considering going on strike because the Party was threatening to oust Josef Smrkovský, the popular chairman of the national assembly who had supported First Secretary Alexander Dubček's reforms, from his political posts.
January 16, 1969, on Wenceslas Square at four o´clock
That was the situation when 20-year-old Charles University student Jan Palach set fire to himself on the ramp of the National Museum on upper Wenceslas Square at four o'clock in the afternoon of January 16, 1969, protesting against the lack of freedoms and passivity of citizens. While on fire, he managed to run across the street toward a grocery store before falling, succumbing to the flames. That day he did not die, though. During an interview in the hospital and in his suicide letter, he called for a strike and expressed dissatisfaction with the resignation of citizens toward the regime's policies. With 85 percent of his body covered in third-degree burns, he passed away in the hospital three days after his self-immolation attempt.

Who was Jan Palach?
Born August 11, 1948, in the town of Všetaty in central Bohemia, Palach held his parents in great esteem. They ran their own business –a confectionery- until it was closed by the Communists in 1951. In 1955 his father wound up working in a factory while his mother found employment in a shop. Jan's only sibling, brother Jiří, was seven years older. From 1954 to 1963 Palach developed interests in reading, nature, and history while attending elementary school in his hometown. It came as a great blow to the 13-year-old Palach when his father died in 1962. Still, he graduated from high school in Mělník and passed his entrance exam for Charles University's Faculty of Philosophy. Yet he was not accepted – one source asserts that he was rejected due to the high number of applicants, another because his parents had managed their own business.  So, in 1966 he studied at the Prague School of Economics until he was accepted by Charles University's Faculty of Philosophy in 1968 when he took up history and political economics. During his college years, he went abroad twice, once to the Soviet Union and another time to France, taking part in student work brigades. An avid demonstrator against the Soviet occupation, he had been involved in the November 1968 student strikes. Yet these protests seemed to be falling on deaf ears.
The funeral and the grave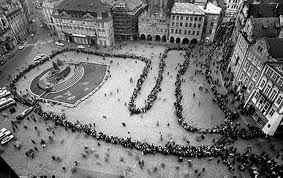 Palach's funeral at Prague's Olšany Cemetery on January 25 turned into a huge demonstration against the Soviet occupation. But Palach was not to find peace even in his grave. In October of 1973, without asking the family's permission, the Secret Police had him cremated and replaced Palach with the body of an elderly lady in the Olšany grave. His ashes remained with his mother in Všetaty. The police would not even allow her to put the urn in the local cemetery until 1974. The Secret Police watched his grave, forbidding followers from placing flowers on Palach's resting place. Palach's ashes were transported to Olšany in 1990.
Deadly copycats
Palach wrote in his suicide letter that he did not want others to follow his example. Yet some did not heed his warning. From January through April of 1969, 26 individuals set fire to themselves. The day after Palach's death Josef Hlavatý committed an act of self-immolation in front of a memorial to the first democratic Czechoslovak president, Tomáš Garrigue Masaryk in Pilsen.  Marking a month after Palach's funeral 18-year-old Jan Zajíc poured gasoline on himself at Wenceslas Square.  Other deaths by fire took place in Jihlava and Košice. The self-immolation trend was not limited to Czechoslovakia, though. Students in Hungary and Latvia also attempted suicide in this way.
Jan Palach in 1989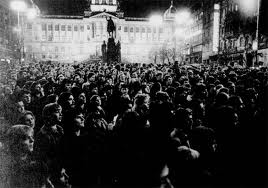 On the 20th anniversary of Palach's sacrifice, during the so-called Jan Palach Week lasting from January 15 to January 22, 1989, there were many demonstrations against the totalitarian regime. Protestors were beaten by the police, who also used water cannons to keep them at bay. On January 15, 1989, a citizen named Václav Havel was arrested at the statue of Saint Wenceslas and sent to prison.
Monuments to Palach
On Wenceslas Square now there is a modest monument to both Palach and Zajíc at the spot where Palach fell. A small memorial with Palach's death mask adorns the façade of Charles University's Faculty of Philosophy, and the square on which the building is situated is named after him. Squares in Rome and Luxembourg also bear the martyr's name. Streets named after Palach can be found in Luxembourg, France, Poland, Bulgaria, the Netherlands, and the United Kingdom. There is even a Palach memorial inside a glacier tunnel in Switzerland. Songs and poems have been written about Palach. A radio play and a documentary also focus on the Všetaty native. In 1991 President Havel posthumously awarded him a medal for serving democracy and upholding human rights.
In the spring of 2003
During the spring of 2003, a wave of Palach imitators appeared on the scene. On March 6, 19-year-old Zdeněk Adamec from Humpolec, a town about an hour from Prague, sparked off the trend by setting fire to himself on the terrace of the National Museum. He even referred to Palach in a suicide letter that illustrated among other issues his dissatisfaction with the political situation, the bad state of society, and ecological concerns. Other March suicides – some students, some mentally ill – also blamed the condition of society, but pointed at the United States' aggression in Iraq, too, as a reason for their actions.
The situation in Czechoslovakia after Palach´s death
After Palach's brave death, the situation in Czechoslovakia did not get improve. Violent anti-Soviet riots took place after the Czechoslovak ice hockey team defeated the USSR, 4-3, in the world championships in March. A few days later Soviet Deputy Foreign Minister Vladimír Semyonov warned Czechoslovak President Ludvík Svoboda that if the government was not able to restore peace, the Soviets would make sure peace was maintained, even if it meant crushing demonstrators with tanks. Then Smrkovský was removed from his posts, and Dubček was replaced by Slovak nationalist Gustav Husák as First Secretary.
Finally revered as a hero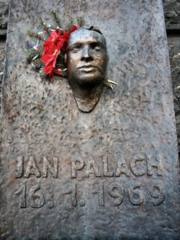 It would be a long time before democracy and freedom came to Czechoslovakia and Palach would be officially recognized as a martyr. To be sure, Palach's actions were not in vain. He stood up to the harsh regime while others merely accepted the political situation. He gave his life because he believed in democracy and human rights. And he will never be forgotten.