Prague Guide ~ Prague Tours ~ Czech Tours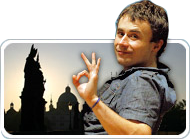 5 Stars on TripAdvisor: The best quality for reasonable prices
My goal is to treat you and all your questions individually. I will make the most out of your stay by arranging various travel services:  Prague Tours, Day trips from Prague – Czech Tours, Eastern Europe Tours, and many others. Book a tour and support charity! Jay Pesta, Tel (Mo-Fri, 8 a.m. – 6 p.m. GMT+1): +420-773-103-102, Emergency Tel (24/7): +420-608-866-454 (WhatsApp).
Create Your Day-To-Day Itinerary
We recommend booking the "Best of Prague" private walking tour that covers all the major sights in one day. If you have more time, you can split the Best of Prague Tour over two days and book the Prague´s Right and Left riverbank private walking tours, which offer more time for exploring interiors. We also recommend visiting Cesky Krumlov, Kutna Hora with Bone Church, Terezin Concentration Camp, Dresden, or other fascinating places not far from Prague. You can create your own day-to-day itinerary by clicking on the menu to the left (Most Popular Prague Tours, Day Trips from Prague, etc.) and choose the desired tours or services by clicking on the "add to basket" button. These will be added to the tours or services already in your basket.
Why Choose a Private Prague Guide?
Licensed, Enthusiastic & Fun Prague Guides!
Private Prague Guide is composed of a personally and carefully hand-picked group of licensed and custom-oriented Prague guides who know all the ins and outs and can make your stay in the Czech Republic exciting and unforgettable.
8 REASONS TO HIRE A PRIVATE TOUR GUIDE / DRIVER-GUIDE
• SPECIALLY TRAINED GUIDES: All guides are fully licensed, fluent in foreign languages, and fun!
• INDIVIDUAL APPROACH: You don't have to chase down a tour guide holding an umbrella during a tour with 50 participants.
• PICK-UP AT AGREED TIME & PLACE: It's your decision, not ours.
• FLEXIBLE TOURS: You will choose the pace. You can change the pace of the tour at any time.
• TAILOR-MADE TOURS: It's all up to you. We will gladly create a tour to suit your needs.
• INVALUABLE ADVICE: You will get advice on dining venues, culture, tips on what to do in Prague on other days, etc.
• MORE TIME FOR SIGHTSEEING: Our cars and vans are faster than big buses. You will have more time for sightseeing compared to the big bus tours.
• GREAT REFERENCES: Recommended by Michelin, Fodor´s, Expedia, and Tripadvisor.com.
Choose from our enticing Prague Tours, Day Trips from Prague, and Eastern Europe Tours, or send us your tour request, and we will make up an itinerary that is unique and perfect for you.
Prague Guide – Prague's Most Popular Sights
Prague´s Old Town ~ Astronomical Clock ~ Prague Jewish Quarter ~ Charles Bridge ~ Prague´s Lesser Town ~ Prague Castle ~ St.Vitus Cathedral ~ Check out our dazzling tours: Prague Tours ~ Day Trips from Prague ~ Eastern Europe Tours ~ Learn about Czech Souvenirs
What to do in Prague
Special Places to Visit in Prague ~ What to Buy in Prague: Czech Souvenirs ~ Where to Eat in Prague: Recommended Restaurants, Cafes, and Bars

Prague Blog – Articles about Prague and the Czech Republic
Get sightseeing tips for your stay and learn about Czech history, culture, traditions, and holidays by reading our articles on our Prague Blog.
Join Prague Guide on Facebook
---
Prague Weather Forecast
Friday

Dec 08


-0.6°C

30.92°F


Snow.
Wind 2.5 m/s

Saturday

Dec 09


2.2°C

35.96°F


Cloudy.
Wind 3 m/s

Sunday

Dec 10


5.8°C

42.44°F


Cloudy.
Wind 8.2 m/s
---
Prague Events Calendar - Holidays, Anniversaries & Cultural Events
Certificate of Excellence since 2011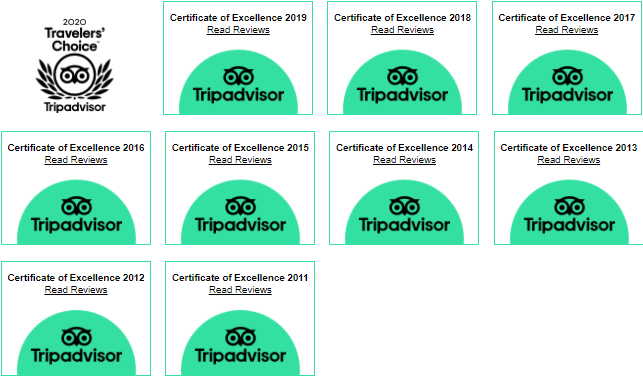 ---