Prague Dance Festival – TANEC PRAHA festival
By Tracy A. Burns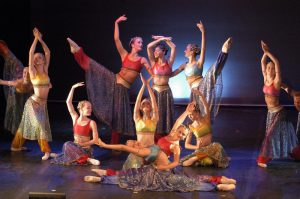 Now in its 25th year, the International Festival of Contemporary Dance and Movement Theatre TANEC PRAHA strives to explore the differences between traditional ballet and experimental dance. From May 27 to July 4 foreign artists and Czech artists perform in both large and small venues as well as in streets, parks, and gardens. The festival takes place in Prague, Brno, Pardubice and Pilsen (Plzen).
Some of the highlights of this year's festival include the production of 32 rue Vandenbranden by the international ensemble Peeping Tom. Two women find themselves trapped in a windy, snowy, dilapidated region. Themes of dreams versus reality and isolation dominate this piece of artistically and technically excellent dance.

Prague's State Opera is the scene for the British entry, Desh, performed by the Akram Khan Company. Drawing inspiration from experiences traveling between England and Bangladesh, the performance gives a fresh perspective on the contemporary world and global identity. "Desh" means homeland in Bengali, and the themes of land and nation are prominent in this work.
Another intriguing piece in The Hill by Roy Assaf. In this Israeli creation, a male trio tackles themes of the vicious circles of absurdity and fear. This dance satire is based on the Hebrew song "Girat Hahmoshet," which is about a bloody battle during the Six-Day War of 1967. The Israeli production The Two Room Apartment deals with everyday situations, exploring personal and political spheres.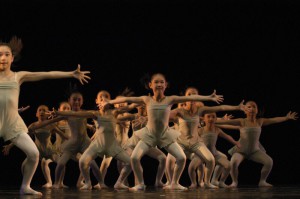 Accidie, a production hailing from Spain, tells a fairy-tale love story and focuses on memory versus reality. The French production of Accidents (ce qui arrive) demonstrates that life must go on despite suffering and disappointments. This struggle and will to live is enforced by a dance tormented by merciless falls.
Prominent artists who have participated in past festivals include Americans Martha Graham and Merce Cunningham and a number of significant artists from France, Canada, Spain, and Switzerland.
Tickets can be purchased in Prague at the Ponec Theatre, Archa Theatre, Karlin Musical Theatre, and at any National Theatre building for State Opera performances.
Ponec Theatre
Prices: 290 CZK, Reduced 190 CZK
Box office open: Monday through Friday, 5 pm to 8 pm and two hours before a performance
Information: Monday through Friday, 9 am to 5 pm at tel: 224 817 886.
Reservations: Monday through Friday, 5 pm to 8 pm at tel: 222 721 531 or 724 123 882 or by email: ponec@tanecpraha.eu
Archa Theatre
Prices: 290 CZK, Reduced 190 CZK
Box office open: Monday through Friday, 10 am to 6 pm or two hours before a performance
Tickets can also be purchased online at https://vstupenky.archatheatre.cz or by email at ticket@archatheatre.cz
Karlin Musical Theatre
Prices: 150 CZK – 1,090 CZK
Box office open: Monday through Friday, 9 am to 1:30 pm and 2 pm to 7 pm and two hours before a performance, tel: 221 868 666
State Opera
Prices: 200 CZK – 1,100 CZK
National Theatre box offices are open: Monday through Sunday, 10 am to 6 pm, and one hour before performance until July 4
Reservations by email: info@narodni-divadlo.cz, online at: https://www.narodni-divadlo.cz/cs/program or tel: 224 901 668
More info at www.praguedancefestival.cz