Arriving at the main station
Arriving at the main station (hlavni nadrazi or hl.n)
It may seem complicated but it is not – the total time from the train to the meeting point is 2 minutes.
Get off the train and go down the escalator in the middle of the platform (or stairs if you wish)
There are only six tracks, one end of the tunnel is a dead end so you must go one way and this is what you will see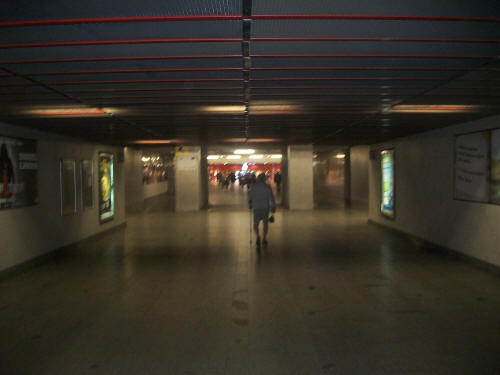 at the end there you will see a clock (the little white circle in the picture below)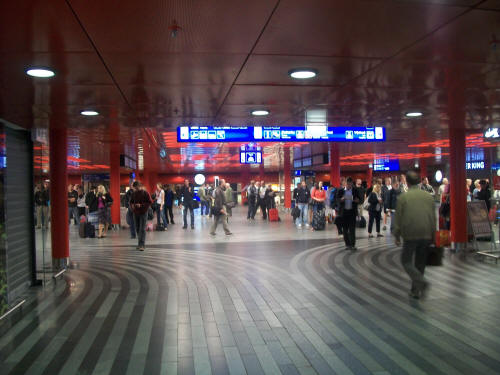 here is the clock – sorry it's blurred!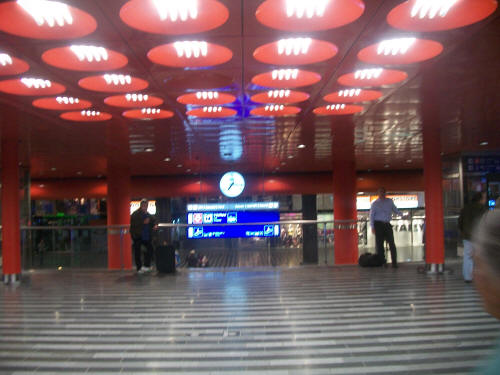 we will be waiting here with your name on a sign
If you took the wrong escalator down don't worry, just look for Burger King and the clock is to the left
If your train is late perhaps you could send us a text message at +420 602 395 421. Thanks!